To watch a stereoscopic 3D clip on YouTube you don't necessarily need special glasses.
Go to a stereoscopic 3D video on YouTube such as this one.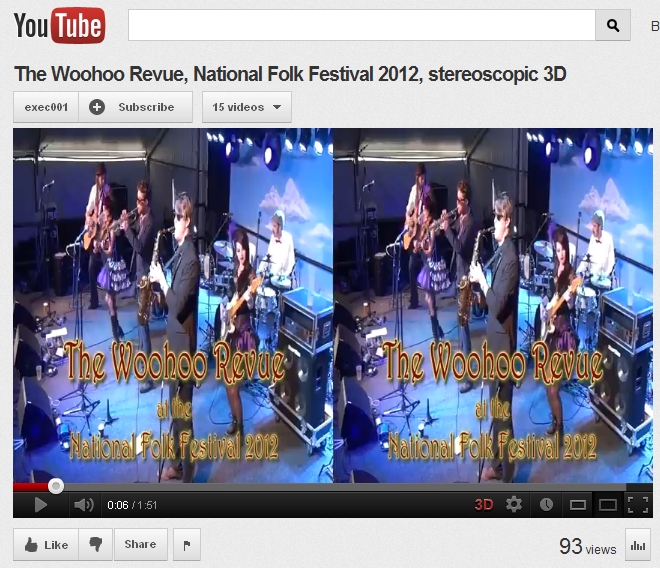 Click on "3D" at the bottom of the YouTube media player window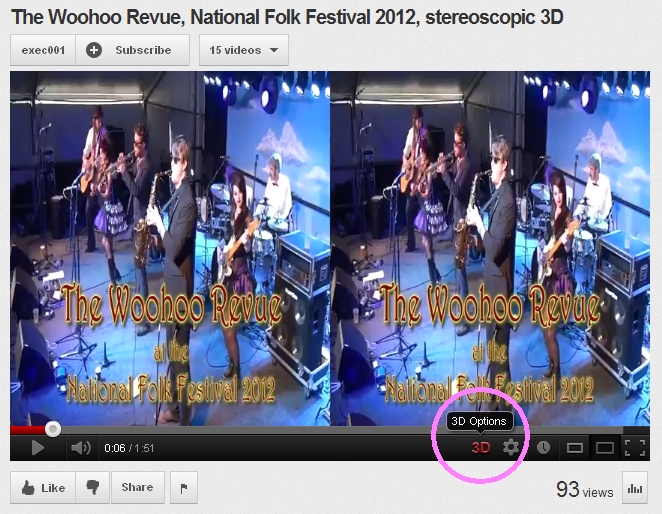 select "Change viewing method"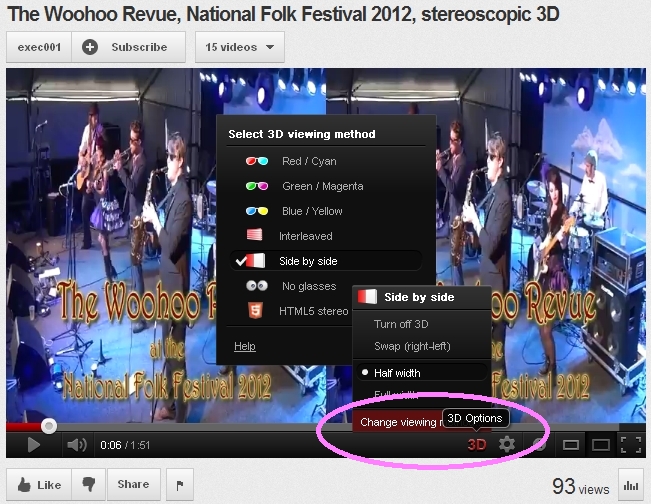 Select "No glasses"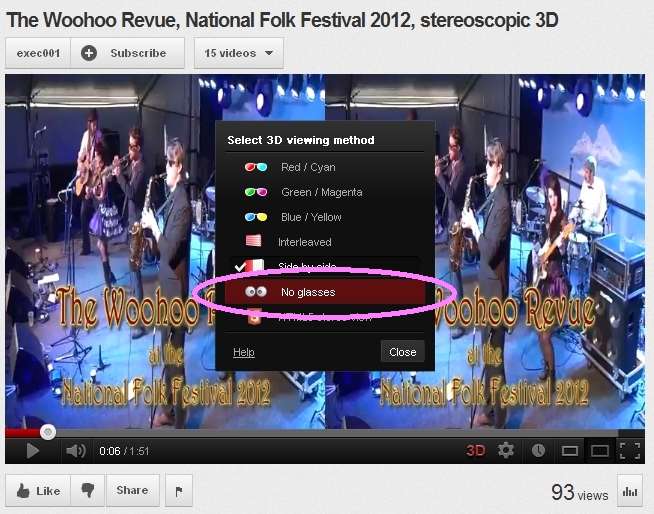 Select "Cross-eyed"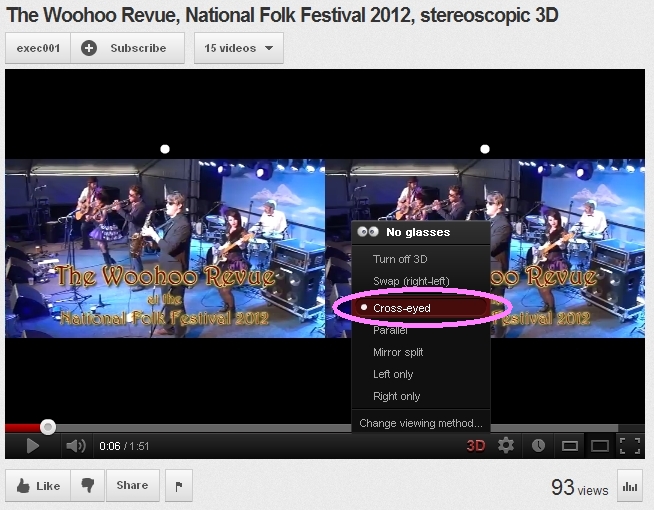 The media player now displays the video as full side by side, with Left View on the right, Right View on the left.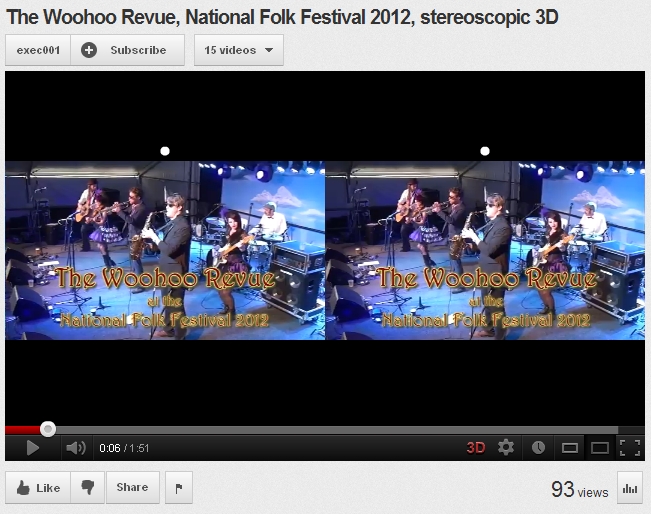 For Cross-eyed viewing, try this simple method:

Holding your index finger vertical near the image plane.

Focusing on the finger draw it back towards your nose.

In your peripheral vision notice the two images in the background move, and another 2 images are formed.

When they align they create a 3rd image in the centre which is 3D.

Slowly remove your finger from your field of vision, while keeping the middle two images aligned.

Keep your focus on the overlapped left/right image in the centre.

I find focus seems to snap into place when you are close.

If you have problems locking on to the centre 3D image, try leaving your finger between your eyes and the image plane, but still focusing on the centre image.

If at first you fail, relax, rest your eyes, and try again later.

DISTANCE FROM THE SCREEN

For the YouTube media player window expanded to full screen, here's a guide on distances that work for me:

15.6" (40cm) laptop:

Sit with eyes approximately 70-75 cm (2 ½ ft) from the screen.

At this distance you could probably stretch out your arm and touch the screen.

Focus on a finger held 30 cm (1') in front of your eyes

22" / 56 cm desktop screen:

Sit with eyes 110- 120 cm (3'7" – 4') from the screen.

Focus on a finger held 26 cm (10") in front of your eyes

For more information, t

he cross-eyed method is explained in full here:

a simple example here:

and here

Project Television Pty Ltd
Tel : +61 (0) 402 066 290




Email: Due to the high level of spam we do not offer a link to our email address.
The email address below must be entered manually, with [a] replaced with @.

projecttv[a]tpg.com.au

Sydney based video production company servicing Australian and international markets.

Copyright © Project Television Pty Ltd 1996 - 2012

Home Stereoscopic 3D Contact Credits Showreel and Testimonials Links